Jurassic World: Dominion Dominates Fandom Wikis - The Loop
Play Sound
For this character as she appears in the anime, see Tamaki Yurine.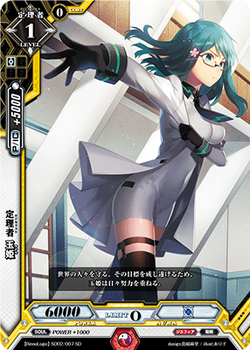 Tamaki (玉姫) is a logicalist associated with the color yellow and the Wisdom attribute. Her covenanters include Xiaolin, "Divine Music" Otohime, Venus, Cure, Sigma, Tia, and Nico.
As the primary yellow-aligned logicalist, Tamaki represents the capabilities of the color yellow, having many abilities that increase the power of all of your members and abilities that increase your members' power during your opponent's turn. Tamaki's exact capabilities vary depending on world, but all tend towards defense.
List of Tamaki members
[
]
Level 1
[
]
Level 2
[
]
Level 3
[
]
Level 4
[
]
Level 1
[
]
Level 4
[
]
Level 1
[
]
Level 2
[
]
Level 3
[
]
Level 4
[
]
Level 1
[
]
Level 2
[
]
Level 3
[
]
Level 4
[
]
Level 1
[
]
Level 2
[
]
Level 4
[
]
Level 1
[
]
Level 2
[
]
Level 3
[
]
Level 4
[
]
Level 2
[
]
Members
[
]
Level 1
[
]
Level 2
[
]
Level 3
[
]
Level 4
[
]
Gallery
[
]